Adwoa Kudoto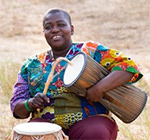 Adwoa Kudoto is from Cape Coast, Ghana (West Africa).When Adwoa grew up in Ghana, drumming was considered a taboo for women. Adwoa has been able to break down these barriers and misconceptions surrounding women and drumming arts. In 1999 She was recognized and awarded the title as the Only Versatile Female Master Drummer in Ghana. Adwoa is very passionate about drumming and teaching and has traveled to Sweden, Denmark, Germany and the U.S. sharing her culture. Adwoa embraces everyone on different levels of drum experience. She loves to teach and believes drumming is healing and also brings us all together in love. Adwoa has also dedicated her life to helping orphaned young boys and girls by teaching and performing with them at birthday parties, weddings, graduations and many other community events. Her celebrated group, Nyame Tsease African Traditionals, travels both locally and abroad to teach and perform.
Afia Walking Tree
Afia Walking Tree's philosophy is that we are all on a journey to re-emerge as whole beings and be in sync with our universes. She uses African Diasporic drumming, singing, dancing, and the honoring of one's lineages as vehicle to help her clients and participants cultivate new tools and pathways to realize their destinies. Born and raised in Kingston, Jamaica, Afia Walking Tree is a masterful percussionist, visionary facilitator, and outstanding performer, singer-songwriter and recording artist who builds' bridges across multi-ethnic intergenerational communities. Afia has been a collaborative artist with many luminaries of our time.[read more="Read More" less="Read Less"] In 2007 and 2008, Afia toured with the internationally acclaimed Les Amazones Women Master Drummers of Guinea as one of their lead soloists. January 2009 Afia chaperoned thirty three people on her second Drum and Dance Cultural Immersion Tour to Guinea. There she received initiations for playing Djembe and Dunun for numerous ceremonies, dances, and social celebrations. Afia offers intensive study and consultation for individuals, semi-privates (2-4), and small to large groups at all levels. She also brings her work to schools, non-profits, colleges, universities, and corporations internationally.[/read]
Amikaeyla Gaston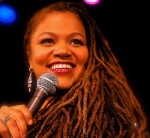 Amikaeyla Gaston[/caption]Amikaeyla is an amazing vocalist and percussionist who comes from the Washington DC area. She has studied, recorded with, and shared the stage with many award winning artists, including Take 6, Sweet Honey In The Rock, Baba Olatunji, Mickey Hart, Gil Scott Heron, Wyclef, Ubaka Hill, Ferron, Vicki Randle, Linda Tillery, Chris Williamson, and Pete Seeger.
Proclaimed as one of the "purest contemporary voices…" by National Public Radio, powerhouse Amikaeyla embraces the best of many types of music: from Bel Canto, Funk & Bossa Nova to Blues, Sacred Chanting and Soul, Afro-Cuban and Jazz.
Before moving to the SF Bay area in 2007 Amikaeyla recorded her debut album Mosaic (2004), which received national acclaim, and earned her eight Washington Area Music Association Awards, or Wammys, including Best Jazz Vocalist, Best Jazz Recording, Best Urban Contemporary Vocalist, Best World Music Vocalist, Best World Music Recording, and Best Debut Album. Amikaeyla was named DC's best female composer in 2006 & 2008, and was also honored with first prize for Best World Music Composition from the 2010-2011 Maryland State Arts Council. She has also performed in many off-broadway music theater productions and has also produced, written, and directed for several theater companies. Her continued work in Radio, TV, & Film has lead to appearances on PBS HBO & at The Sundance Film Festival. Her albums include:
Lush; Live from the Kennedy Center
;
Uncertain Odyssey
; and
Songs & Stories of the journey of a Refugee
. Her latest album,
Being In Love,
was released in 2012 to critical acclaim. Amikaeyla is a dynamic performer with heart, soul, international appeal, and is sure to inspire.[/read]
Arisika Razak

Arisika Razak, RN, NM, MPH is an Associate Professor of Women's Spirituality at the California Institute of Integral Studies (CIIS), where she has also served as Director of Diversity, and Women's Spirituality Program Chair. She presents at numerous conferences on the subjects of multicultural feminisms, women's health and healing, and embodied spirituality and movement. Arisika has led empowerment workshops for women for over 30 years and spiritually based workshops for women, men and beings of diverse genders for over a decade. For over 35 years she has been a spiritual dancer who integrates teachings based on diverse spiritual traditions, contemporary liberation struggles, and women's health, healing and transformation into the language of movement and dance.
She has achieved local, national and international recognition as an educator, artist, and practitioner. Her film credits include: Alice Walker: Beauty in Truth which showcases the life and work of Alice Walker; Fire Eyes by Soraya Mire, the first full length feature film by an African woman to explore the issue of female genital cutting; and Who Lives Who Dies a PBS special on health care services to marginalized and underserved populations.
Angela Porter
Angela Porter (photo at left), IMF, CATC, CMT, is an addiction treatment specialist, and Marriage and Family Therapist. Trained in Counseling Psychotherapy, Gestalt Awareness Practice, and Integrative Body Psychotherapy, body-mind integration is the basis of her work. She is a certified Breema instructor, and has been teaching Breema since1998, to healing professionals internationally. Until recently she served as Program Director for New Bridge Foundation's addiction treatment program in Berkeley, where she incorporated Breema into the treatment curriculum- working with veterans in early recovery with co-occurring PTSD, anxiety, and depression. She is now in private practice and Breema is the foundation of her work with people transforming trauma.
Annette Aguilar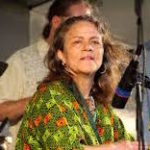 Annette A. Aguilar – multi-percussionist, recording artist,educator, producer and bandleader – was born in San Francisco into a family from Nicaragua. She began playing music at the age of eleven.
At sixteen, she was recognized for her percussion playing and began sitting in and performing with internationally renowned Latin artists such as members of the Santana Band, Cal Tjader, and Pete an Sheila Escovedo. She earned a Bachelor in Music from San Francisco State University, a Masters from Manhattan School of Music, and Masters in Music Education at CUNY. She has worked on Grammy Award-winning Broadway shows and currently serves as principal timpanist for the Bronx Symphony.
In 1992, she formed her Latin and Brazilian jazz group, Annette A. Aguilar & StringBeans. StringBeans soon became a popular fixture of the New York City's East Village and Lower East Side music scene. For more information, visit Annette's website.
A three-time selection as Latin Jazz Ambassadors by the U.S. State Department, the Kennedy Center and Jazz at Lincoln Center, the group has toured South Africa, Rwanda, Ethiopia, Kenya, Tanzania and Madagascar, sharing their knowledge of music from the Americans and the Caribbean.
Their debut CD on their own label, Special Friends, and second CD, No Cheap Dates, received numerous reviews nationally and abroad. They will release their third CD, The Day Waits for Nobody in Spring 2009 in time for their return concert at the Kennedy Center in Washington, D.C.
April Lea Go Forth & Mary Beth Bullock

April Lea Go Forth (photo at left) is the founder and executive director of Resources for Indian Student Education, Inc. (RISE), which plays a critical role in addressing academic, cultural and health barriers for Native youth in an eight-county rural region of Northern California. RISE provides a variety of health programs for youth and women, including pregnancy and STD/HIV prevention, reduction of tobacco use, alcohol intervention and mental health referrals. Go Forth received a master's degree from California State University, Chico and earned a doctorate in education from the University of Nevada, Reno. She continues her studies, pursuing a degree in child development at Lassen Community College. She is a member of the California Indian Education Association and has twice been honored as California Distinguished Indian Educator.
Avotcja (pronounced Avacha)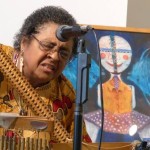 Avotcja is a card carrying New York born Music fanatic/sound junkie & popular Bay Area Radio DeeJay & member of the award winning group Avotcja & Modúpue. She's a lifelong Musician/Writer/Educator/Storyteller & is on a shamelessly Spirit driven melodic
mission to heal herself. Avotcja talks to the Trees & listens to the Wind against the concrete & when they answer it usually winds up in a Poem or Short Story. For this Festival my Workshop will be on La Palabra Musical, The Music Of The Word, the Rhythm that speaks in us & through us & our responsibility in using this most sacred of gifts wisely. I want to unlock a waterfall of poetic metaphors as strong as any Rhythm you've ever heard played on the Drum & see where it take us!!! I'm ready, are you? DAUGHTERS OF THE DRUM, A POEM BY AVOTCJA, 2014
Ayisha Knight-Shaw
Hello my name is Ayisha Knight-Shaw, and I grew up in Oakland, California to a white Jewish mother and a Black and Cherokee father. I'm very fortunate because I grew up being exposed to a multitude of different cultures, and all of these experiences I took to heart with a mutual respect and understanding. While I grew up with my own cultural identities, others around me had a variety of different labels for me. I'll explain more about myself. I'm a proud Deaf artist, photographer, actress, and American Sign Language Teacher. I had a balance of positive and negative experiences within the classroom setting. After graduating from High School, I took a year off from school and traveled around the United States before entering the University of California at Santa Cruz. Although my major was in the theater arts, I started teaching Deaf Latino children in Watsonville, CA.[read more="Read More" less="Read Less"] Their parents were primarily farm workers who worked in the fields near the school. It was such a profound and wonderful experience for me that I decided to continue my career in education. After receiving my Bachelor of Arts degree in Theater Arts, I went to Gallaudet University and got my Masters degree in Sign Language Education (MASLED). I learned many teaching techniques, and taught at the Maryland Secondary School for the Deaf (MSSD) before moving to Boston, MA. Since arriving in Boston and making my home here, I have been teaching in a multitude of settings from colleges and Universities to Deaf schools, adult education and hospitals. My clients range from Deaf infants to senior citizens, encompassing several different cultures. My goal is to teach Deaf children and see them thrive with their ASL skills for generations to come. [/read]
Carolyn Brandy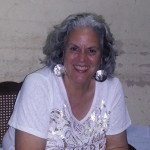 Carolyn Brandy has been drumming for over 45 years. She has been instrumental in bringing women to the spirit and healing of the Drum. Carolyn is the Artistic Director of Women Drummers International and co-creator of the Born to Drum Women's Drum Camp. She was also the founder of the Bay Area's favorite marching band, Sistah Boom in 1981. In 1976, Carolyn co-founded the popular band, Alive! that toured the nation for almost 10 years and has 4 recordings to its credit. She has worked in the SF Bay area for many years as a composer, performer, teacher and cultural worker
Carolyn is an expert in the folkloric drumming styles found throughout the island of Cuba. She has been a practitioner of the Yoruba-based Cuban religion, Regla de Ocha, also known as Santeria, since 1977. She was initiated as a priest of the religion in Havana, Cuba by Amelia Pedroso in 2000.
Carolyn has led five successful cultural tours to the Island of Cuba to study Folkloric music. She has organized workshops in Havana, Matanzas, Cienfuegos, Camaguey, Santiago De Cuba, and Guantanamo, where the groups studied with masters of Afro-Cuban drumming and dance. Carolyn has also produced an instructional DVD series called: Step by Step Conga Instruction. More information about her DVD's, and projects, can be found at her website
Christelle Durandy
Christelle Durandy's artistry is a mosaic; a cross-cultural jazz combination that draws upon a vast spectrum of Soul, Caribbean and Latin inspirations. The melodic threads of her musicianship transcend borders and weave an international music fabric rooted in her loyal love for percussion, polyrhythm and for words and languages rhythmic concepts. Preserving her stylings, Christelle brings her musical colors to diverse projects. She fronts Paul Carlon Octet, Edward Perez' Festejation. She has been featured with Toshi Reagon and Allison Miller "Celebrate the Great Women of Blues and Jazz", Max Pollak RumbaTap, Ricky Ford and Ze Big Band, Ran Blake, and Christelle heads the all-female World/Latin music collective Cocomama, in which she exhibits her talent as both a performer and arranger and leads her own quintet.[read more="Read More" less="Read Less"] Of Reunion Island and French West Indies ancestry, Christelle Durandy combines colors of a rich tapestry of musical experiences as she began performing and touring at an early age with her family-based troupe in France. Under their guidance, she honed in on musical skills that she later developed during her apprenticeship in Europe, Cuba, and The U.S. Christelle has continually garnered critical praise for her passionate and fierce live performances, and has mesmerized audiences worldwide.[/read]
Christina Tavera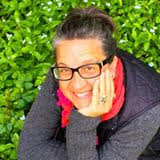 Christina Primavera Tavera is first generation American, her roots firmly planted in Peru and Colombia. Christina has been studying Andean Ofrenda ceremony traditions for (8) years. She has learned this ceremony from her Peruvian teacher, who learned from her Peruvian teacher. These ceremonies are taught in the oral tradition. Christina creates ofrendas for most new and full moons and dedicates them to the healing of our earth community. Check out her Facebook for images of the past offerings.
Corinna Gould, Chochenyo Ohlone
Corrina is a Chochenyo and Kerkin Ohlone woman born and and raised in Oakland, CA, Corrina is the mother of three children Corrina is the Co-Founder and a Lead Organizer for Indian People Organizing for Change(IPOC), a small Native run organization that works on Indigenous people issues as well as sponsoring an annual Shellmound Peace Walk to bring about education and awareness of the desecration of the sacred sites in the greater Bay Area, 2005-2009. IPOC has led many actions including the 2011 Occupation of Segorea Te in Vallejo, California which was successful in preserving the sacred site. Corrina also sits on the California Indigenous Environmental Association Board , the Board of Directors for the Oakland Street Academy Foundation and is the treasurer for the Edes HOA.
Debbie Fier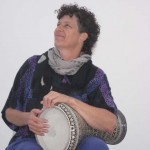 Debbie Fier has over 35 years of experience as a performing vocalist, drummer, pianist, composer, percussionist, and teacher. She has studied numerous drum styles for over 30 years, including Afro-Cuban and West African rhythms, focusing deeply on the rhythms and instruments of the Middle East and N. Africa. She drums and performs regularly with the Sabah Belly Dance Ensemble and the band Safra, as well as with a variety of music groups, dancers and poets, in educational, musical, and spiritual settings. Debbie continuously uses music and drumming to build bridges between different cultural and spiritual communities. Her passion for rhythm and music is evident in the energy she brings to her craft – creating an environment for safety, playfulness, and exploration for her students and the other musicians and dancers that she collaborates with. She teaches body percussion and drumming throughout the bay area, coaching people on how to tap into the power of drumming and rhythm as both a meditation and a healing tool, and performs regularly on dumbek, riqq, tar and djembe.
Over the past 10 years, she has found a home at Kehilla Community Synagogue as a spiritual leader through drumming, where she has been named the 'Heartbeat of the Service'.  She teaches classes called 'Drumming as Prayer'. Her original compositions are available on four recordings — In Your Hands, Firelight, Coming Home, and her most recent, Arise, Kehilla – Inspirational Music of Kehilla Community Synagogue. All are available on itunes! For more info visit her website.
Denise Solis & Julia C. Cepeda & Taller Bombalele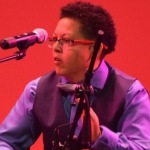 Denise Solis is an activist, labor organizer, and musician who has been living in the Bay Area since 2002. Denise began working in the Latino/a cultural arts community in 1999 at the Guadalupe Cultural Arts Center as a Program Coordinator in San Antonio, Texas where she is from. Upon re-locating to the Bay Area in 2002 she worked for Teatro Campesino and La Pena Cultural Arts Center before making a shift to labor and community organizing in 2003. Denise began studying the Afro Puerto Rican musical tradition of Bomba in late 2004 at the Bomba and Plena workshop at La Pena Cultural Center in Berkeley and with Roman "Ito" Carrillo, [read more="Read More" less="Read Less"] she has also learned from and sought after learning and experience through collaboration with Bomberos and Bomberas in Puerto Rico and the Diaspora. Denise has also more recently come under the mentorship and continues to learn from, Jesus Cepeda, El Tambor Mayor. In 2005, she became a founding member and began performing with the Bay Area based Afro Puerto Rican ensemble Kacique y Kongo (2005-2007) for which she was a principal singer and drummer, she later performed with Grupo Aguacero (2007-2009) as a singer and drummer. Denise is a co-founder and founding Director for the Bay Area's first and only all women's Bomba ensemble, Las Bomberas de la Bahia, which was founded in 2007. In her role as one of only a couple of lead drummers (Primo player) in the tradition of Bomba both in PR and the Diaspora at the time, Denise was offered the opportunity in 2006 by La Pena Cultural center to produce and direct an event featuring Bomba performance which would highlight women for their Latino Festival in 2007. Together with other Bomberas that she invited to help her lead this endeavor, women from the Bay Area performed in the production, La Bomba es Nuestra, which brought together Bomberas from Puerto Rico and the Diaspora in April 2007 and was the catalyst for the inception of Las Bomberas de la Bahia. La Bomba es Nuesta was a historic event in that it was the first in its kind in the US and Puerto Rico, this event was held at La Pena Cultural Center in Berkeley, CA. In July 2008 she was a participant and the Musical Director for Cimarronaje, a follow up performance of La Bomba es Nuestra and reunion of the Las Bomberas de la Bahia with counterpart female Bomba dancers and musicians from Puerto Rico and the Diaspora. Denise is one of a few female lead drummers (Primo(a) or Subidora) in Puerto Rico and the Diaspora with in the Bomba genre, along with directing Las Bomberas de la Bahia, she has performed with other Bomba groups in the Diaspora including, Modesto Cepeda y La familia Cepeda in Maestros de Bomba en la Bahia, with Grupo Nandi in Puerto Rico, Chicago and New York, with Grupo Aguacero, Grupo Cacique y Kongo and La Mixta Criolla in the Bay Area, Grupo Areito Borincano in San Diego, Grupo Buya and Bompleneras in Chicago, Grupo Bambula in New York at the Hostos Bomplenazo conference in the Bronx, and has sat in with the groups Desde Cero, Son del Batey, Grupo Tambuye, and with Grupo Folklorico National Hermanos Cepeda in Puerto Rico. She has had the privilege to learn from and play with some of the most renowned masters in the Bomba genre which include, Jesus Manuel Cepeda "El Tambor Mayor", Modesto Cepeda, Roman "Ito" Carrillo, Jorge Emanuelli, Angel Luis Reyes, Hector Calderon, Victor "Vitito" Emanuelli, Tata Cepeda and Oxil Febles. Denise has taught workshops since 2010 at the Women Drummers International's yearly Born to Drum Camp in Northern California as well as their special Drum Sundays workshops on featured Sundays in the Bay Area. She is also teaching Bomba Percussion and Song classes and playing for the Bomba Dance classes (Basic, Intermediate, and Advanced levels) at Studio Grand with, Bomba dance teacher Julia Cepeda under their project, Taller Bombalele, on Sundays in Oakland and on Wednesday evenings at Galeria de la Raza in San Francisco and is the director of the class performance ensemble Grupo Taller Bombalele.[/read]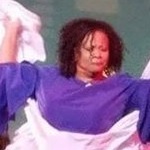 Julia Caridad Cepeda Martínez was born on November 13, 1976 and is the daughter of Bomba Master Jesús Cepeda Brenes and Sonia Martínez. Julia is the granddaughter of the Puerto Rico's patriarch of Bomba and Plena, best known as El Roble Mayor, Don Rafael Cepeda & Caridad Brenes. Julia was born into the cradle of the Cepeda Family, a family of artisans, musicians, dancers, and composers. The Cepeda Family has devoted themselves to the preservation of Puerto Rican folklore for many years. Julia is part of the sixth generation of Bomba practitioners in her family.[read more="Read More" less="Read Less"] Her father, Jesús Cepeda, best known as el Tambor Mayor, is the director of the Rafael Cepeda Folkloric Cultural Foundation. Julia Caridad made her debut performance in 1981 at the Center for Fine Arts in San Juan, Puerto Rico, in collaboration with the Ballet of San Juan in a piece directed by the distinguished Ana Garcia. In 1982, Julia was featured in the documentary El Patriarca (The Patriarch), which told the history and significance of Puerto Rican folkloric culture. In 1983, she traveled with her family to Washington DC where they were presented with the National Heritage Fellowship Award by the National Endowment for the Arts granted by the Smithsonian Institute. At that time, all of members of the Cepeda family were given a certificate of recognition by the, then, President Ronald Reagan. In 1985, Julia was part of a cultural exchange that included Cuba's Irakere, Rey Barreto, and the Cepeda Family on the island of Guadalupe. Since then, Julia Caridad has continued to nurture her position as a part of the Bomba tradition along with her family having taught dance classes, participating in collaborations and presenting publically with international artists including Paul Simon, Ricky Martin, Robby Dracco, Wilkins, Manny Manuel, among others. In 1996, she was brought to New York to teach Bomba classes, demonstrating the various rhythms of Bomba. She also helped found the Proyecto Dos Alas (Two Wings Project). In 2000, along with her family, she toured 25 U.S states presenting Bomba and Plena throughout. Since then, Julia Caridad has been the principal instructor for the Rafael Cepeda Folkloric Cultural Foundation. In 2012 and 2013, Julia was part of a Puerto Rican television show titled Salsa, Bomba, y Plena. In 2013, she was invited to participate in the Paso Negro Foundation performance, directed by Oxil Febles, and performed alongside a group of female performers who are dedicated to the folkloric traditions of Puerto Rico. Upon relocating from her home in Puerto Rico to the San Francisco Bay Area in late 2013, Julia was invited to teach Bomba Dance classes at Studio Grand Oakland and at Galeria de la Raza in San Francisco in 2014. She then co-founded Taller Bombalele with Bomba Dance and Music Classes in the SF Bay Area with her partner, Denise Solis. Julia currently teaches Bomba classes at Studio Grand Oakland, Galeria de la Raza in SF and is producing and co-presenting a summer residency titled, "De Santurce a la Bahia, La Bomba es Vida, en Honor a loa Patriarcas" with Galeria de la Raza. During this Residency Jesus Cepeda and other members of the Familia Cepeda will be teaching workshops and hosting community Bombazos and performances in the SF Bay Area and collaborating with the students of Taller Bombalele specifically. Julia is a dedicated advocate of Puerto Rican culture and of the legacy of her Family. For that reason, she continues to share the traditions with new generations. She is also a poet and composer of Bomba music. She shares with you this quote by her grandfather, Rafael Cepeda, ʺMientras exista la Familia Cepeda, habrá Bomba y Plena para buen rato (While the Cepeda Family exists, there will be Bomba and Plena for much time to come.)" – Rafael Cepeda Atiles[/read]
Edwina Lee Tyler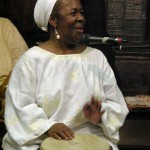 Edwina Lee Tyler is master of the West African Djembe drum. She is acclaimed as one of the earliest pioneers of the women's drumming movement. During the 1970's Edwina heard the call of the drum and went to Africa to study. Edwina was the founder and director of "A Piece of the World" an African American women's drum and dance ensemble. She has also toured extensively as a soloist.
Edwina is known internationally. She has performed on Broadway, television, radio, and video. Her drumming spirit is an inspiration to all. Her credits include Urban Bush Women, Lady Gourd Sangoma, Merian Soto, Ancestral Messengers, Prowess Dance Arts Collective, and more.
The Edwina Lee Tyler TV show is on channel 20 local Long Island, NY. It comes on at 4:00pm Thursday. The name of the show is God Can Do All Things.
Edwina Lee Taylor Rivers (watch the video)
Edwina Lee Tyler, Maestra, It's Not Your Age (watch the video)
Elizabeth Sayre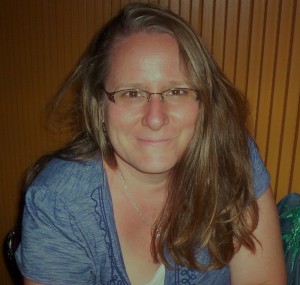 Elizabeth Sayre is a percussionist and musicologist who has performed, published articles about, and organized events around Afro-Latin, Brazilian, and African music since 1990. She is a freelance musician, teacher, researcher, writer, and translator/interpreter. She relocated to the Bay Area in July 2012 and has been playing and teaching batá and other percussion, accompanying classes and performances with Arenas Dance Company, and working as Arts Education Coordinator at the Grand Theatre Center for the Arts in Tracy, CA.
In Afro-Cuban music, she has studied with John Amira, Orlando Fiol, Amelia Pedroso, Lázaro Pedroso Michael Spiro, Michel Aldama, and Orlando Álvarez González in Philadelphia, New York, San Francisco, and in Havana and Matanzas, Cuba.
[read more="Read More" less="Read Less"]
Since 1999 she has accompanied Afro-Cuban dance classes in New York City (batá, congas), Philadelphia, and the Bay Area for former dancers from the Conjunto Folkórico Nacional de Cuba, Yoruba Andabo, Cutumba, and Raíces Profundas. Elizabeth was percussion captain for Obini Ashe and founder/musical director of Okan Iloro, two all women's Afro-Cuban folkloric groups based in New York. In the mid-1990s she was invited to join Samba Nosso, the project which eventually became Philadelphia's dance band sensation, Alô Brasil.
In Spring 2013, she co-organized Ojalá's trip to the Festival del Caribe in Santiago de Cuba.  Ojalá is an 8-woman ensemble that fuses Afro-Cuban and Brazilian percussion with African American roots music.[/read]
Gladys "Bobi" Céspedes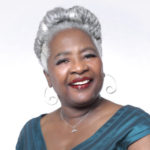 Gladys "Bobi" Céspedes has been at the forefront of representing and promoting Cuban music in the U.S. for more than 40 years. A vocalist, band leader, and educator, she first won acclaim as co-director and lead singer for the award-winning family band Conjunto Céspedes, which played pre-salsa Cuban son dance music and recorded and toured internationally. Since 2003 Céspedes has led her own band and recorded two albums, "Rezos" and "Patakin."
Jeni Swerdlow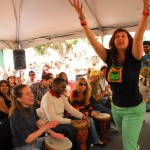 San Francisco Bay Area percussionist and registered art therapist Jeni Swerdlow, MA-ATR is a dynamic and engaging facilitator, trainer, presenter, and performer. Founding DRUMMM Rhythmic Events in 2000, her interactive, "hands-on" group drumming programs have engaged many thousands of participants at a wide variety of events in the U.S. and abroad. Swerdlow is a REMO endorsed drum circle facilitator, trained HealthRHYTHMS facilitator, and lifelong student of West African drumming and world percussion. Swerdlow is best known for her innovative strategies and playful attitude that foster teambuilding, support wellness, enhance celebrations, and strengthen community for event participants of all ages and backgrounds. More info on Bay Area Drum Circles and Drumming is located here.
Jennifer Berezan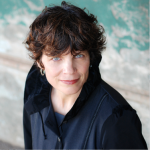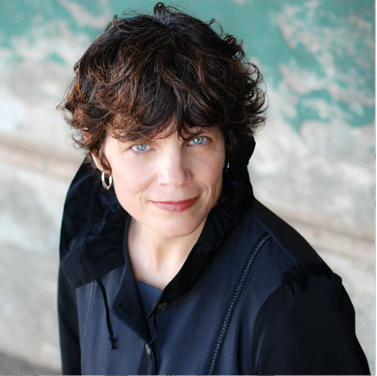 Jennifer Berezan is a unique blend of singer/ songwriter, producer, and activist. Over the course of ten albums, she has developed and explored recurring themes with a rare wisdom. Her lifelong involvement in environmental, women's, and other justice movements as well as an interest in Buddhism and earth-based spirituality are at the heart of her writing.
Her intense and personal approach to music as a transforming experience has brought her strong rapport with audiences from small clubs to large festivals throughout North America and Europe. Her ground breaking work as a recording artist and teacher has established her as a leading voice in the field of music and healing and she is an acclaimed producer of large scale multi-cultural ecstatic musical events.
She teaches at the California Institute of Integral Studies in San Francisco in the department of Philosophy and Religion. Her on-going class (since 1997) is entitled "the Healing Ecstasy of Sound" and explores music as a spiritual practice from a wide range of cross cultural, traditional and contemporary perspectives. Her 1988 debut album In the Eye of The Storm laid the groundwork for what has since become music in a style that then had no label but today is part of "Americana". The more rock oriented Borderlines (on Flying Fish/Rounder Records), was nominated for a 1993
NAIRD
award (the Grammy of the independent record industry). Refuge (1997) explored lush acoustic arrangements intertwinedwith vulnerable personal themes. She Carries Me (1995) marked the beginning of Jennifer Berezan's journey into the realm of meditative and trance music. This album featured special guest Olympia Dukakis in a spoken word part. In 2000 she traveled to Malta to create Returning, a cross cultural chant-based piece. This breakthrough work pioneered her unique approach to creating long playing, layered compositions. It was recorded in a 6000 year old oracular underground sound chamber in the world's oldest temples. Returning was followed by Praises for the World (2002), which features special guest Alice Walker and singers from a variety of cultural and spiritual traditions. Praises for the World developed into a large scale theatrical piece as Jennifer embraced her love of collaboration. It involves nearly 60 musicians, dancers, poets, actors and activists. Performances have included guest artists Alice Walker, Gloria Steinem, Olympia Dukakis,Eve Ensler, Wilma Mankiller, and Tuck and Patti. The performances also function as fundraisers and educational events for progressive organizations. In 2005 she released End of Desire, a work that reveals her broad musical influences and interests. It weaves elements of folk, rock, chant and pop with subtle Buddhist themes, songs of love, longing and the struggle for global justice. Acoustically based with Jennifer's guitar and smoky vocals at the forefront, it is a warm and haunting production. It includes vocal appearances by Bruce Cockburn and Emily Saliers (Indigo Girls). 2011 and 2012 have found her especially prolific, with 2 new unique releases. In these Arms, A Song for all Beings is a longplaying musical meditation based in the Buddhist practices of lovingkindness and compassion. Berezan traveled to Korea with co-producer don benedictson to record 250 Buddhist nuns from Un-munsa monastery. Their chanting is interwoven with voices from around the world, including Dechen Shak-Dagsay(Tibet), Rita Sahai(India), Katia Cardenal(Nicaragua), Buddhist teacher Jack Kornfield and others. Her most recent release "Home" continues her signature mix of emotionally rich songs, original guitar work, warm production, a collection of esteemed musical friends and themes that touch on "home as everywhere"…California, Beijing, the Yukon Canada, and the internal realms of the heart. Jennifer Berezan is not your typical singer/songwriter and her work continues to expand artistic boundaries, blurring the distinctions between musical styles, politics, and spirituality. Though her songs often confront universal issues, her perspective is informed by a refreshing and honest intimacy. Raised in the prairies of Alberta, Canada, the transformative power of nature is also at the heart of her work. The Canadian born singer calls Berkeley, California home when not on tour.
Jnana Gowan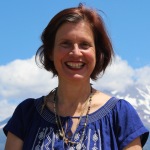 Jnana Gowan is a shamanic practitioner & Sanctioned Teacher of the Peruvian Pachakuti Mesa Tradition. As an Urban Ceremonialist & healing practitioner, Jnana has led workshops, classes and retreats for two decades. These events/healing sessions are infused with her unique blend of enthusiasm, insight, body-knowledge, and a good sense of humor. The Ukhu Pacha Healing & Inquiry Space, in Albany, CA is where she leads community events & offers private healing and teaching sessions. www.powerhed.com
Kanchan Dawn Hunter

Kanchan, Co-Director at Spiral Gardens and Co-Creator of the California Annual Women of Color Herbal Symposium, has had a deep connection with healing plants as long as she can remember but her commitment to learning them and their preparation crystallized when she became a mother 28 years ago. To prove this she produced her first plant-based product, Rasa Body Balm, and shared it with family and friends. Creating that product launched her into her first home-based business and firmly on the path of herbal medicine making. Spiral Gardens grows a large variety of useful plants and teaches children and adults, about how to identify, grow, harvest, dry, prepare and use medicinal plants in urban soil. She believes Earth provides everything we need to live well and to heal. Her vision is to find us all connected with each other in service to Life and Earth who nourishes us all. spiralgardens.org
Dr. Karen Burt-Imira MD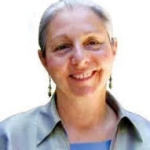 Karen has been has been student, teacher, patient, practitioner, and administrator of Integrative Medicine for over 40 years. She founded the Integrative Health Program within Contra Costa County Health Services in 1998, and under that umbrella, grew a large program of healing circles, known as Group Visits, in the clinics. They focus on building community, empowerment, health, respect and love – to support and inspire people to take precious care of themselves and others. She retired in 2015, but continues to train a whole range of staff members in team facilitation of these circles. Since first encountering Breema, the "Art of Being Present," in 1985, the universal philosophy and revitalizing, balancing practices have been foundational in her life and work. As a certified Breema Instructor since 2001 – she has led workshops in California and Oregon.
 Since retiring, she now has her chance to pursue singing, sound healing, drumming and playing guitar to her heart's content.
Larissa Montfort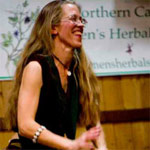 Larissa Montfort has been exploring her passion for West African, Congolese, and Afro-Cuban rhythms since 1995 with many teachers, including Mabiba Baegne, Ubaka Hill, Yona Fleming, Malonga Casquelord, Stori Davis, and Afia Walking Tree. Larissa traveled to Guinea, West Africa to study dance with Youssouf Koumbassa and Yamousa Souma and djembe and dunun with Amadou Camara and Lamine Dibo Camara.
Larissa continues to apprentice with her primary mentor, Afia Walking Tree. She performs with Afia Walking Tree's Spirit Drumz ensemble as well as with Mamayah, a Sonoma County-based women's West African drum ensemble. Larissa assisted Ubaka Hill at Michfest where she helped teach and direct the Drumsong Orchestra.

Larissa accompanies dance classes, women's rituals, and healing circles. In her own words Larissa shares: "Drumming allows me to express my joy, strength, and freedom, while serving the spirit of the music, the dance, and the empowerment of women."
Linda Thomas Jones, Iyanifa Fasi Irunsewe
Linda Thomas Jones is considered one of the founding mothers of female African drumming in the United States. She began her career in drumming at the age of 18 as a dance major at Case Western Reserve University. She studied African drumming both in Ghana and with world-renowned Nigerian drummer Babatunde Olatunji and Dr. Charles Davis. In 1980, Thomas Jones created The lmani African-American Dance Company in Cleveland which taught African, modern, improvisational, and children's creative dance classes to the local community. As a community art educator she is skilled in designing and producing community performances using African culture as an educational tool. After accumulating over 47 years of teaching experience in public, private, and institutional settings she has recently developed a program called "Girls and Grandmas Drumming Together." The female mentoring program, for girls and women between the ages of 8 and 100, is centered on drumming and is designed to encourage healthy growth in youth while stimulating their creative abilities. She is also a Yoruba Priest Yemoja/Oshun and Elegba as well as an Ifa devotee. Internationally she has planted other possibilities for growth in places such as Costa Rica., Republic of Benin and Ghana. https://www.drumwomanproductions.net/
Mabiba Baegne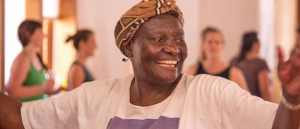 Mabiba Baegne is an internationally acclaimed teacher, drummer and choreographer of traditional and contemporary African Dance. Mabiba was born in Congo Brazzaville and initiated into dancing by her grandparents at the age of eight.
Mabiba is an inspiring drummer. In addition to her Congolese dancing, Mabiba has studied West African dunun drumming with master drummer Famoudou Konate in Guinea and she was the first woman to teach this form in the United States. Mabiba is also an acclaimed singer and has toured and recorded with Salif Keita, master drummer Mamady Keita, and Samba Ngo.
Michaelle Goerlitz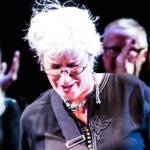 Michaelle Goerlitz has been playing drums and percussion since she was eight years old. After attending college in the Midwest, she moved to San Francisco in 1980 to continue her studies, which have led to exploration of Brazilian, Afro Cuban, Venezuelan, and Middle Eastern rhythms (plus American idioms jazz, R & B & funk). She was a founding member of two renowned & long-term projects, the Blazing Redheads and Wild Mango. Both groups blended many different styles which showcased Michaelle's versatile percussive skills. Among the list of people Michaelle has played with: VNote Ensemble, Venezuelan Music Project,Chelle & Friends, Wayne Wallace, Mark Levine, The Brazilian Jazz Project, Ojala, rhiannon, Barbara Higbie, Jami Sieber and Samba Rio.
Nakeiltha (Nikki) Campbell
Nikki is an extraordinary percussionist, educator, and performing artist who travels promoting empowerment through celebration of African cultural heritage. Born in Colón, province of Panamá, and raised in Los Angeles, since her early 20s Nikki found that drumming reconnected her with her West African, Caribbean, and Panamanian roots. Drumming has been her vehicle to engage with and build community. Her persistence, tenacity, and creativity gained her entry into the music community. Recording credits include collaborations with Kahlil Cummings, Aloe Blacc, The Rebirth, and Kendrick Lamar. She's toured with Les Amazones of Guinea, Viver Brasil, and The Rebirth and performed with Stevie Wonder, Miguel Atwood Ensemble, Candi Sosa, Will I AM, Rihanna, Janelle Monae, and Shakira.
Neena McNair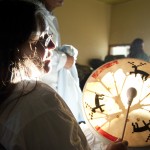 I first experienced drumming when a child at local pow-wows, I wanted to drum, but was told nope, not for girls. It wasn't even allowed to sing much with the drums then, no girls dancing like the boys, but I did hang around the fringes learning traditional women's dance, while listening real hard.
In my teens I became a dancer–folk dancing, modern dance, jazz, a little ballet–then I was introduced to Congolese dance and drum, got hooked! Soon after I asked for a guitar one x-mas and was given a conga. Well…had to learn how to use it, so that ensued for several more years. I learned to play some of the rhythms my body had been responding to…and was THAT ever exciting!
During that time, looking for a way to fill a hole in my broken heart, I had the good fortune to witness a native american women's drum circle…I was in LOVE. I followed them around like some little puppy dog groupie and eventually they allowed me to join them–HEAVEN! Time and place had changed the "rules"…I was living in CALIFORNIA now!
I have been singing and drumming in native women's plains-style drum circles for almost 20 years. A few years ago I was introduced to dununs, and have added some drum classes and drumming for dance class where I live. Shortly after I was introduced to dunun I had the great fortune to come to Born to Drum camp, on work study, and got to experience classes with Mabiba Baegne.
I knew Mabiba as a dancer…was I in for a surprise! I can't say that I'm any good at duns, but I can say that I LOVE the way they sound, and make me feel. I want to continue with my education and look forward to any drum circles that support the learning. Believe me…these are the times…and here we ARE!
Odilia Galván Rodríguez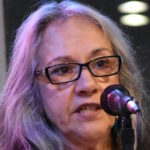 Odilia Galván Rodríguez, poet, writer, editor, educator, and activist, is the author of six volumes of poetry, her latest, The Nature of Things, is a collaboration with Texas photographer, Richard Loya, by Merced College Press 2016. Also, along with the late Francisco X. Alarcón, she edited the award-winning anthology, Poetry of Resistance: Voices for Social Justice, University of Arizona Press, 2016. This poetry of witness anthology, the first of its kind, because it came about because of the on-line organizing work of Alarcón, Galván Rodriguez, and other poet-activists which began as a response to the proposal of SB 1070, the racial profiling law which was eventually passed by the Arizona State Legislature in 2010, and later that year, HB 2281which bans ethnic studies. With the advent of the Facebook page Poets Responding (to SB 1070) thousands of poems were submitted witnessing racism, xenophobia, and other social justice issues which culminated in the anthology.
Ouida Lewis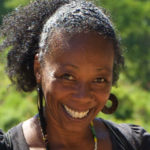 Ouida Lewis educator and percussionist/hand drummer, is a lecturer at Edna Manley College of Visual and Performing Arts in Kingston, Jamaica. She teaches traditional rhythms of her island home Jamaica, the original sound of the Reggae genre, Afro-Cuban, West African Djembe and Dununs. She is also a tap dancer and personal trainer. She teaches both children and adults in an effort to pass on the knowledge of the evolution of Jamaican music. Ouida says, "This is important to me as I realize that people are becoming less aware of the origins of our music and the enormous rich culture it spans from, thus losing a sense of self. Together with a group of educators we hold and teach the history of the traditional Jamaican folk forms. It's a long-time dream of mine to share Jamaican traditional rhythmsoutside of Jamaica." In the summer of 2015, she will be visiting Jamaican drummer Afia Walking Tree. She will conduct classes at the Oakland Public Conservatory of Music and pursue other opportunities to share Jamaican style.
Peta Robles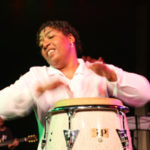 Talented Peta Robles is one of the few most amazing female percussionists of Peru. She was born in Lima, Peru in a family of musicians where she began to play Cajon and other percussion instruments since she was just a child. As a young adult, she became the National Champion of Female Percussionists in Peru. She has travelled through Europe, North and South America as ambassador of Afro-Peruvian music. Choreographer, instructor and lead percussionist of the famous Afro Peruvian company TEATRO MILENIO for more than 15 years. Peta, currently teaches CAJON at La Pena Cultural Center in Berkeley and is incredibly imaginative to create music with non- conventional instruments. Peta is working in residence with DE ROMPE Y RAJA cultural association since October 2012 promoting Afro-Peruvian music in the Bay Area.
Q Wilson
A social justice activist for more than 20 years, Q consistently strives to bring together the various communities to which he belongs. Q is a self-identified queer, gender independent, sex worker, actively non-monogamous/polyamorous, sex-positive, leather boi, and pleasure professional.
Queen Hollins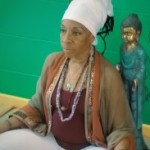 Queen Hollins is a Nu Traditional Afrikan Dance as Medicine instructor, shawoman, master ritualist, Kundalini yoga teacher, poet and author. She is the Founder and Principal Steward of the Earthlodge Center for Transformation Spiritual Center where women and queer communities heal themselves by doing ceremonies and rituals based in the nature of Mama Earth. She has been teaching dance classes as medicine, teaching yoga, writing poems, conducting rituals and fiercely advocating for the protection of all sacred wombs and the resurrection
Regina Wells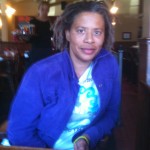 Regina Wells is a full-hearted singer whose voice and presence touches people deeply. She has been singing all of her life, from her youth leading Catholic folk masses to venues large and small around the USA. She has shared the stage with Linda Tillery, Carolyn Brandy, Edwina Lee Tyler, Santana, rhiannon, Bobby McFerrin, Melanie DeMore, Toshi Reagon and her own band Rashida Oji and Middle Passage – and Ojala'.
Today Regina walks a path of service and ministry to elders and people suffering from chronic pain, depression, anxiety, addiction and Alzheimer's as both a Rosen Method Bodywork Practitioner and Movement Instructor. She is strengthened by her initiation into and practice within the Regla de Ocha tradition.
Sena Kugbega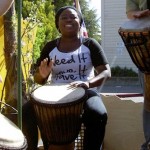 Sena Kugbega is from Cape Coast, Ghana, (West Africa) and has been teaching drum and dance since she was 13 years old. As a young girl growing up, she always knew what she wanted to do. Sena Kugbega has also travelled with her mother, Award winning only female master drummer in Ghana Adwoa Kudoto, throughout the US teaching and performing in Washington, New York, Atlanta and California,etc. Sena was always willing to learn, learning how to have fun drumming and dancing. Dancing has always been part of her life and she does it with enthusiasm and joy. Sena is an excellent teacher and her classes are always fun with lots of room for plenty of laughter!
Shakti Butler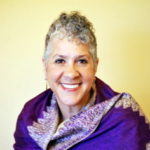 Shakti Butler, PhD, filmmaker and Founder & President of World Trust, is a dynamic educator in the field of diversity and racial equity. Dr. Butler is an inspirational facilitator, trainer, lecturer and Jefferson Award recipient. Her work emerges from years of self-exploration and her commitment to social justice. Dr. Butler's services are sought after by schools, universities, public and private organizations, and faith-based institutions. Dr. Butler invites her audience to grapple with both the intellectual and emotional complexities of race. She conveys the interconnection between internal and external/structural components of racial inequity, and reveals how self-perpetuating systems reinforce disparities in institutions.
Sheree Seretse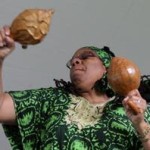 Sheree Seretse, Director of the Anzanga, Shumba Youth and Zambuko Marimba Ensembles has been teaching, studying and performing for over 40 years. Affectionately known as "mama marimba", Sheree's passion and drive for Zimbabwean Marimba music shines through the five recordings she has produced and numerous other recordings on which she made appearances.
Sheree received her initial training through renowned musician and composer Dumisani "Dumi" Maraire. She has facilitated many workshops around the country and has toured extensively around the globe.
Sheree believes that marimba music is accessible to everyone.
Sue Kaye (Suki)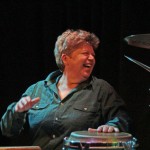 Sue Kaye (Suki) has been playing conga drums, Ngomas, and other percussion for 35 years. Originally from New York, Suki has studied with many master drummers from the Congo, Cuba, Puerto Rico, Brazil, Trinidad, and more. She has played with a variety of groups including Montuno Groove, Omeyocan, Zakiya Hooker, Samba Ngo, Bole Bantu, Azucar con Ache, and Rita Lackey and friends.
The styles she plays are a mix of African, Caribbean, Latin, Jazz, both folkloric and popular styles. Suki has also been a dance accompanist and educator, and she is happiest when playing drums!
Susana Arenas Pedroso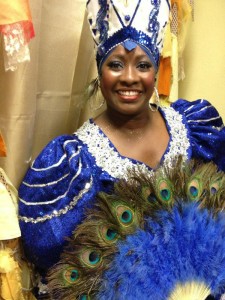 Susana Arenas Pedroso is an internationally recognized Cuban Folkloric and popular dancer. Born and raised in Havana, Cuba, Ms Pedroso began her career in dance at age twelve, studying at La Casa de Cultura de Matanzas and at Cojunto Folklorico Nacional in Havana. She danced professionally for seventeen years in Cuba with popular, folkloric and theatrical performing groups, including Tierra Virgen, Alafia Ire, Oche Olorun, Oriki, Clave y Guaguancó, Oba Wemilere, Rumberos de Cuba, and Raíces Profundas. Since her arrival in the United States in 1998, Ms Pedroso has performed and choreographed numerous pieces that have been exhibited throughout the United States, Mexico, Cuba and Hong Kong with companies such as Omo Ache, Omo Oddara, Ban Rarra, Ire Ile, Alayo Dance Company, Las Que Son Son and Obini Ashe.
Susu Pampanin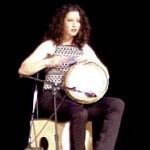 Susu Pampanin has explored and studied all types of percussion instruments and styles of music, but her talent is especially evident in her work in Middle Eastern drumming. Susu is well known for her virtuosity in Arabic drumming and is highly respected by the Arabic professional music community.
She has traveled world-wide and has worked and recorded with many artists and groups, including Wild Mango, Keith Terry and Crosspulse, Stellamara, Jazayer, BlueNile, Vince Delgado Quintet, Susu and the Cairo Cats, Holly Near, and ASWAT, an Arabic musical and vocal ensemble.
Her first album, "Susu and the Cairo Cats, Live at the Giza Club" was released in 1990 and was followed by her solo album, "Susu Pampanin, Hands of Time" in 2001. She also recorded a CD in Egypt, in 2013, Nostalgia, with the world renowned Safaa Farid Egyptian Band.
Born To Drum Spotlight on Susu Pampanin! (watch the video)

You can also find Susu on many DVDs as the percussionist for various internationally known belly dance instructors.
Susu teaches regularly in the San Francisco Bay Area, as well as all over the US in specialized workshops. She also has taught and performed at many esteemed events such as the SF Ethnic Dance Festival, Mendocino Middle Eastern Music Camp, Born to Drum Camp, the San Francisco International Arts Festival and the World Drum Festival.
Vicki Noble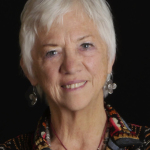 Vicki Noble, cocreator of Motherpeace, is a radical feminist healer, author, independent scholar and wisdom teacher. Born in 1947 and raised in Iowa, she awakened to the Goddess and Women's Spirituality on her arrival in Berkeley, CA in 1976. Through a shamanic healing crisis, she opened psychically to the healing, art, yoga and divination processes that led to the creation of the Motherpeace tarot images. Since then she has written numerous books, including Motherpeace (1983), Shakti Woman (1991), Ritual and Practice with the Motherpeace Tarot (1998/2003), and the Double Goddess(2003). With Miriam Dexter, she recently co-edited an anthology, Foremothers of the Women's Spirituality Movement: Elders and Visionaries (2015). [read more="Read More" less="Read Less"]Vicki has developed a powerful public ritual healing process, in which participants perform hands-on healing in the context of drumming and chanting. She teaches and lectures internationally, and has led tours of women on pilgrimage to sacred Goddess sites around the world. She taught for two decades in Women's Spirituality Masters Programs at CIIS and New College in San Francisco, and finally at ITP/Sophia University in Palo Alto,CA. Since 2006, much of her time has been spent teaching regularly in Italy, where most of her books have been published in Italian and she has developed a following of women who study and practice her adapted Tibetan Buddist Dakini practices. Vicki is a professional astrologer with a focus on Goddess archetypes and healing for individuals or couples. In her readings (on phone, Skype, or in person) she utilizes natal, transit, and progressed charts. As a mentor to women, Vicki facilitates private tutorials in Santa Cruz, California, for those interested in teachings and practices of Goddess spirituality, Motherpeace Certification, Matriarchal Studies, and Female Empowerment. Since 2001, she has adapted and customized Tibetan Buddhist Dakini practices for her students of Goddess spirituality, who come for three to five days of intensive one-on-one learning. Vicki lives in Santa Cruz near her daughters (Robyn and Brooke) and son Aaron (the subject of her 1994 book, Down is Up for Aaron Eagle), plus three grandchildren and two great-grandchildren. When she isn't working or babysitting, she watches whales in the Monterey Bay, gardens, and keeps bees.[/read]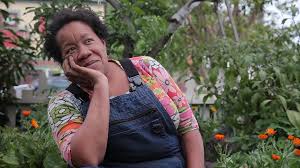 Wanda Stewart
Wanda is an urban farmer, educator and comrade to many in the movement to educate and inspire others to grow their own food and communities. Believing that the skills to grow food and medicine, maintain a healthy being, and live cooperatively are essential to our collective survival, she reframes our shared history and trauma, especially for African Americans. Specializing in garden-centered wellness, schools, program development, and courageous conversations about race and our environment, she knows in her heart that we must all "grow the power" – together.